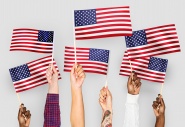 IMMIGRATION SERVICES
Our immigration department helps people each year with legal pathways to work authorization, permanent residency and citizenship.
An initial consultation does not guarantee legal representation by Jase tax. 
Citizenship
We provide legal assistance for green card holders who wish to become American citizens regardless of residence. 
Family Reunification
We help United States citizens and permanent residents obtain immigration status for their family members inside and outside of the United States.
WE ASSIST IN THE PREPARATION OF:
* Affidavits of Support
* USCIS FORMS
* Reentry Permits
* Letters of Invitation 
* Online Payments